Wake up to a Sunday delivery*
We now offer Sunday deliveries, so you can get quality groceries delivered when you want them, every single day of the week
Easy like Sunday morning
Sit back and let us deliver your perfect Sunday – from orange juice and croissants to rib of beef and all the trimmings – right to your kitchen table. And, with deliveries all day on Sunday, you can start the week with a full fridge too.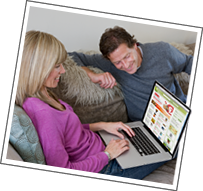 Shop at your convenience
No need to cram in a Friday night shop or brave a busy supermarket on Saturday. With deliveries seven days a week, you'll always have the freshest food possible, without it taking up room in your fridge before you need it.
Check now for availability
*In selected areas